Educational Testing Service O'Banion Prize Awarded to Andrew L. Meyer at Innovations 2020
March
2020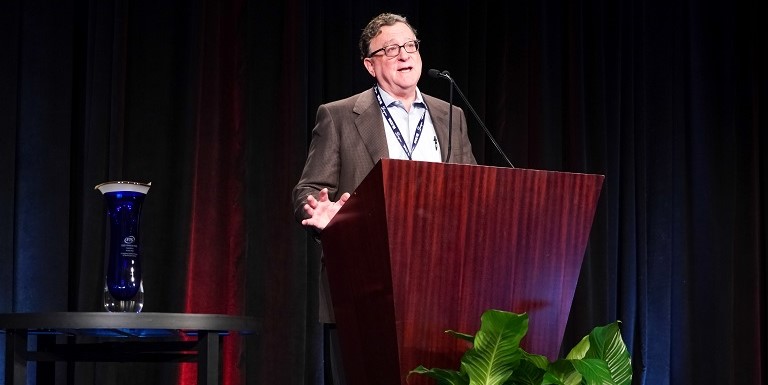 Andrew L. Meyer, Founder, Meyer Global Associates LLC, and Vice President Emeritus, Anne Arundel Community College, was presented with the ETS O'Banion Priize for his role as a leading expert and advocate for adult learning and workforce development at the Innovations Conference in Seattle, Washington, March 2, 2020. After working for over 30 years in Maryland community colleges, he helped launch Global Corporate College, a frame-breaking delivery model for incumbent worker training, holding several leadership positions. In 2014, he was among a team of six community college professionals selected by the Aspen Institute to visit North Africa to envision workforce development collaboration between the United States and Algeria, Morocco, Tunisia, and Libya. In recent years, he served as a continuing education and workforce development consultant for numerous community colleges and as Vice President for Workforce Development for the League, where he secure two major grants totaling $6.5 million dollars.
Steve Robbins from Educational Testing Service (ETS), who presented the award, said,
We are honored to be the continuing sponsor of this annual award, given in the name of one of the foremost leaders and thinkers of our movement, President Emeritus of the League, Dr. Terry O'Banion. [This award highlights] the important role community colleges play in helping adult learners enter a competitive and demanding workforce . . . We could not think of a more worthy awardee to honor with the 2020 Terry O'Banion Prize than Dr. Andrew Meyer.
Rufus Glasper, President and CEO, League for Innovation in the Community College, accepted the award on behalf of Meyer.