2019 Terry O'Banion Student Technology Awards Recognize Outstanding Community College Technology Students
September
2019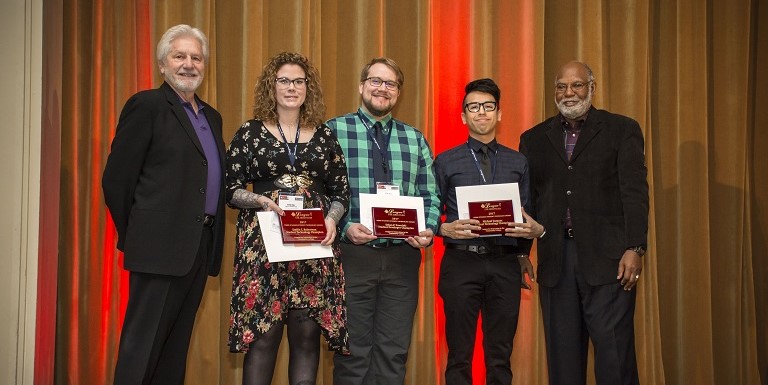 The League for Innovation in the Community College is now accepting nominations for the 2019 Terry O'Banion Student Technology Awards. The awards are presented to three deserving students pursuing their education and a career in technology, and given annually in honor of Terry O'Banion, League President Emeritus and Senior League Fellow. 
Award winners are designated as Student Technology Champion or Student Developer Champion. Student Technology Champion awards are presented to students with a career interest in a technology field. Student Developer Champion awards are presented to students with a career focus specifically in software development. Each winner will receive a $2,500 scholarship to be used toward their educational expenses (e.g., tuition, fees) and a plaque commemorating their achievement. The awards will be presented at the 2020 Innovations Conference in Seattle, WA, March 1-4. The League will provide each student and his or her instructor complimentary conference registration and a one-night stay at the Hyatt Regency Seattle.
Each of these outstanding students demonstrates a passion for technology, a commitment to their education and community, and financial need. Member colleges may nominate one student for each award category. Submission guidelines and award information is available at www.league.org/technology and the deadline to submit is January 24, 2020. Questions? Please contact Sherry Sklar at sklar@league.org.