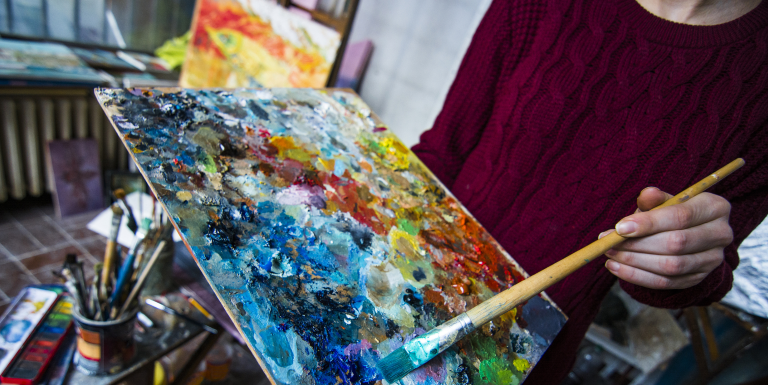 Each year, the League for Innovation invites its board member colleges to participate in the annual Student Art Awards competition. The Student Art competition enables community college students to compete with their peers across North America. Notably, the competition provides a means to showcase a selection of the best works being created by today's community college students. The initial competition takes place at each board member college/district, with the winners of each local contest moving on to compete at the international level. Winners at the international level receive cash prizes, given to the individuals who place first, second, third, and (3) juror's choice. All international-level entries receive a certificate of merit, and are published in the League's Student Art Competition publication, produced by the current host college.
Eligibility
Students must be currently enrolled in for-credit courses at a participating college. (Dual enrollment high school students are not eligible to participate.)
Entries must be original works of art created during enrollment at a participating college.
Each participating college may submit a total of five works of art to the international competition. Each work of art must be created by a different student.
International-Level Prizes 
Best in Show: $800
2nd Place: $350
3rd Place: $200
Juror's Choice: $100 (3 recipients)
Click here to view the Student Art Awards Host College List.
For more information, contact the current year's host coordinator(s) or Judy Greenfield.